Born 15th March 2000 Weight 2.710 kilos (6lbs)
On 2nd August 2000 I weighed 6.11 kilos
dont know what that is in pounds I'm still a metric baby!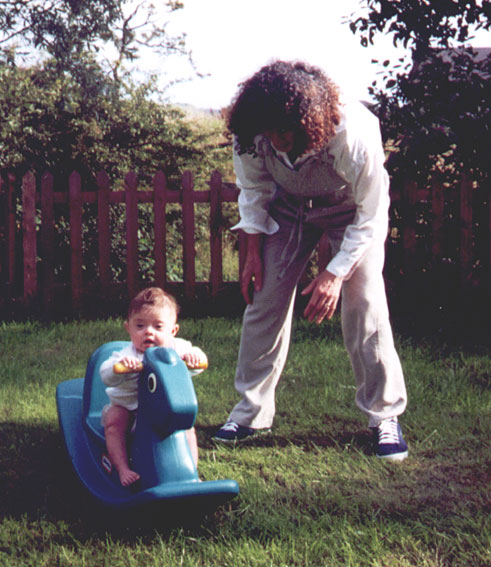 Aged five and a half months I rode my first rocking horse and managed to cling on for a quite a long time before my Mum had to grab me. I loved it and can't wait to ride real gee gees. I think I will want a real one of my own one day! My friend "Aunty" Sue took the pic in her garden.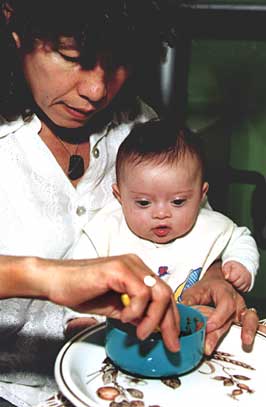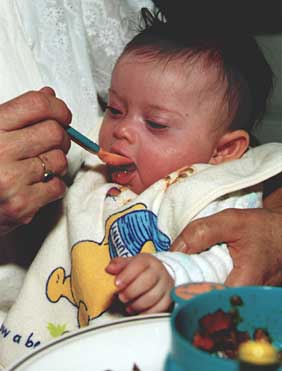 At fourteen weeks old I started eating solids. Thats what my Mum calls it but to me it's just mashed up veg. I adore it along with all sorts of fruit which I suck on. Yesterday my Dad let me suck on a peach and I eat half of it. Delicious!!
I like anything red, especially strawberries.
I have a glass with a handle on it which I can hold but as yet I still have difficulty directing it to my mouth. I like to drink diluted orange juice which has to be freshly squeazed for me.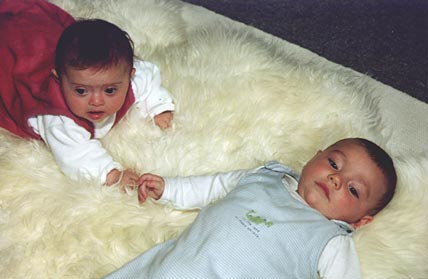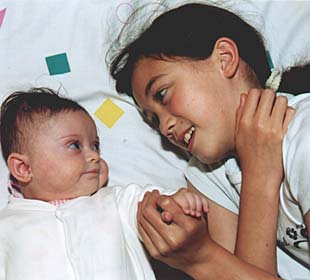 On the left is me with Leo. He is two days older than me and his Mum is Julie who is a great friend to my Mum. This was taken on 13th July 2000. On the right, taken on 10th July 2000, with Alice who is Ten years old and is my new friend aswell.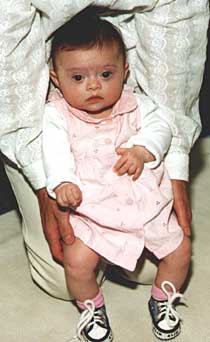 Me in my NEXT outdoor suit given to me by Tia Isabel. It keeps me very warm and Dad thinks I look like a snowman, whatever that is? On the right is my first dress given by Margaret and Arthur. Many thanks to all of you.

Me in Brazil
My second Birthday
Me at MiniKin Hair Salon, my first haircut
My 1st Birthday
Me at physiotherapy
Me at 8 months old in red
Me at 6 months old in a new dress
Me at 5 months old riding a rocking horse and with my friends.
Have a look at the first page I had with me a bit younger aged 2 weeks.
Click here to see more of me in the hospital when I was born
Click here to see me at my aromatherapist!!
Click here to see me at my first party
Me with Father Christmas
All my love, Victoria
my email is victoria@campos-davis.co.uk
if you want your own web site contact my dad because
that's what he does. richard@campos-davis.co.uk
My Dad's web development company, WEBORG
Campos & Davis Photos site, have a look at what my parents do